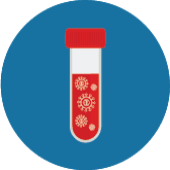 Viral News Boy :- Two types of condoms are available to prevent the sexual transmission of HIV:
The external condom, also known as the male condom, is a sheath made from polyurethane, latex or polyisoprene, which covers the penis during sexual intercourse. There are many types and brands of external condoms available.
The internal condom, also known as the female condom, is a pouch made of polyurethane or nitrile. The internal condom was designed for vaginal sex but can also be used for anal sex. The pouch is open at one end and closed at the other, with a flexible ring at both ends. The ring at the closed end is inserted into the vagina or anus to hold the condom in place. The ring at the open end of the pouch remains outside of the vagina or anus.
How do condoms help prevent the sexual transmission of HIV?
Condoms help prevent HIV transmission by reducing the risk of an exposure to HIV during sex.
Laboratory studies show that the materials used to make most condoms (such as latex, nitrile, polyurethane and polyisoprene) do not let HIV pass through them. Condoms act as a barrier to HIV infection by preventing the vagina, penis, rectum and mouth from being exposed to bodily fluids (such as semen, vaginal fluid and rectal fluid) that can contain HIV.
Some condoms are made from a thin membrane of sheep intestine. These natural membrane condoms are also known as lambskin condoms. They can be used to help prevent pregnancy, but they should not be used as an HIV prevention strategy because HIV can pass through them.