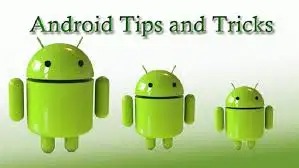 Viral News Boy :- Knowledge as they say is always gained through out an individual's life time. It won't cost you anything to know one or two tricks up your sleeve to make you feel like a genius.
Below are some 5 tips and tricks you should know if you hold an android phone (that works, lol)
1. Disable app notifications.
Bugged by annoying app notifications that just keep coming? If you don't know already, these app notifications also drain your phone's battery,=.
If you want to turn them off, here's how:
On any of your unwanted notifications in your notification bar, long press on the notification for a message box to appear. Tap on App Info > untick show notifications > OK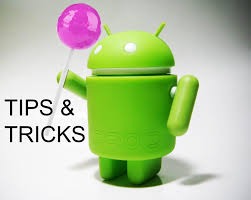 2. Set Mobile Data Limit:
Want to keep track of how far your usage is from your monthly mobile data limit? If you have ICS and above, there is a feature which leets you keep track of how much of the quota you have left.
Head over to settings > Data Usage.
Set your data limit by dragging the orange line to reflect your monthly quota.
Set your data usage cycle based on when your 'month' starts and ends, and you're done.
You will be alerted once you hit the limit you have set.
Note that the tracked data usage your phone may vary slightly than your carrier's tracking.
3. Disable automatic App Updates:
Prefer to read through app permissions and manually pick which app updates to adopt? You can, but first you need to disable your automatic app updates.
Here are the steps:
Open Playstore and head over to settings
Tap on auto-update apps
Choose Do not auto-update apps
If you want to enable the auto-updates, follow the same path and choose Auto—update apps at any time or via Wi-FI (available for certain Android devices only)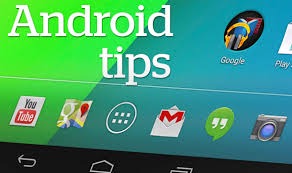 4. Changing default apps:
If you have already set some default apps for particular tasks (e.g using chrome for opening websites links) but wish to change this:
Go to settings > Apps.
Swipe right and look for the All tab.
Select the app you want to remove as default.
Tap on clear defaults.
5. How to turn off auto-correction:
Hate the fact that your phone is going English teacher mode on you? Turn off auto-correction for peace of mind when texting.
Go to settings > Language & input
Tap on the settings icon next to the keyboard that you are using e.g Google Keyboard
Look for Auto-correction and tab on it.
Select Off to turn auto-correction off.
So there you have it, 5 useful android tips and tricks everyone should know