Viral News Boy :- Most laptops today use lithium-Ion (Li-ion) batteries.
The three primary functional components of a lithium-ion battery are the positive and negative electrodes and electrolyte. Generally, the negative electrode of a conventional lithium-ion cell is made from carbon. The positive electrode is typically a metal oxide. The electrolyte is a lithium salt in an organic solvent.
Lithium-ion batteries can be charged 200 to 500 times, and they have an internal circuit to stop the charging process at full charge. The control system prevents overcharging, which can cause the lithium ion battery to overheat and potentially burn.
However, lithium batteries also contain a flammable electrolyte that can cause small scale battery fires. It was this that caused the infamous Samsung Note 7 smartphone combustions, which forced Samsung to scrap-production and lose $26bn in market value. It should be noted that this has not happened to large scale lithium batteries.
Attempts to develop rechargeable lithium batteries followed in the 1980s but the endeavor failed because of instabilities in the metallic lithium used as anode material.
However, today in this tutorial i am going show you how to restore some life to your dead or mot charging computer laptop battery.
Also keep in mind that if your laptop mini has a none lithium ion battery, this method will not work for you.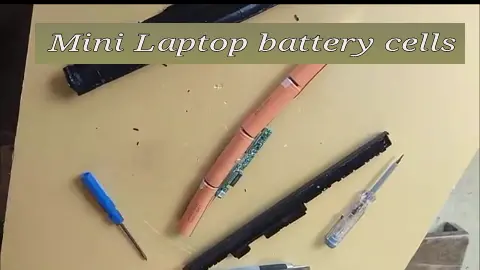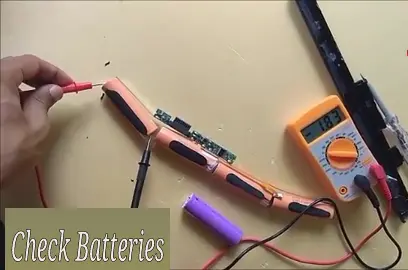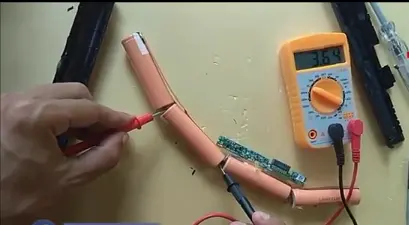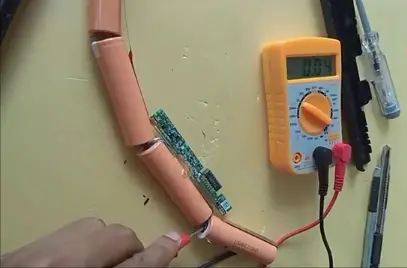 STEP 1.
Open your laptop mini faulty Battery pack using plastic shape object, and test with them multimeter. Remember the normal voltage is 3.7 or 3.87 as shown below.
The nominal voltage of lithium – ion is 3.60V/cell. Some cell manufacturers mark their Li – ion as 3.70V/cell or higher.
Then check the condition of the batteries. Charge the old batteries of the laptop to about 10-20ml minutes. The purpose is to easily check those batteries are at good condition or not as shown in above pictures.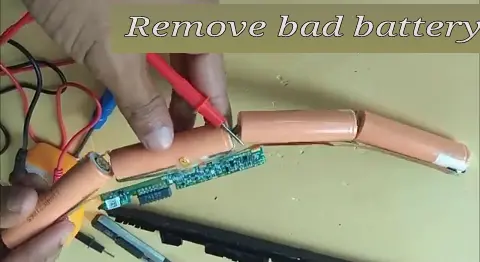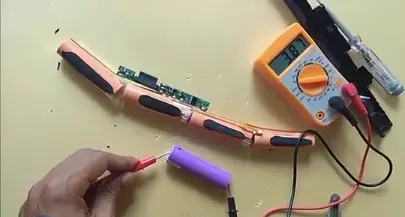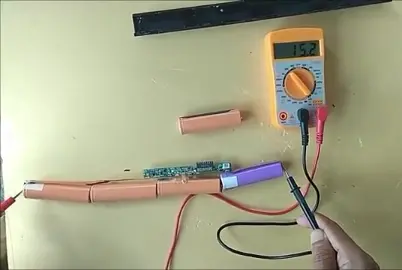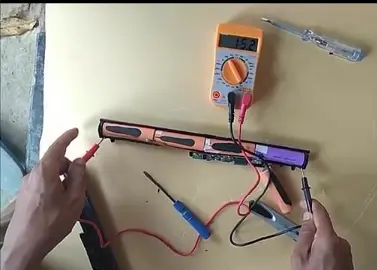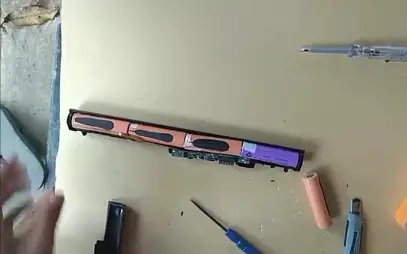 STEP 2.
Now find the damage cells and replace them with good one. You're required to take good look at the above images in order to archieve good results.
Then keep in mind that many batteries can be discharged all the way to zero volts, lithium-ion battery is not one of them. If the voltage of a lithium-ion battery dropped to zero, or even below 2 volts, it would be damaged, and would never charge back up. Cell phones have this same protection. If you measured the voltage of a "dead" cell phone battery it would probably read 2.5 volts.
After assembling the battery, charge it up to 100% in your computer, and it should be able to power the laptop. At this point, all the process finished and the battery is ready to use.
THANKS YOU FOR READING MY ARTICLE, BUT DON'T FORGET TO DROP YOUR COMMENT, YOUR FEEDBACK MIGHT HELP US DO BETTER.