Viral News Boy :- Sometimes we remove some important files or data, as many people use the android Smartphone and keep their important daily-used files or data in it. What if you deleted some valuable data on your android, either by mistake or someone else did?
In PC you can recover data, when you delete it and you can easily restore it from your recycle bin, moreover when you permanently delete files on your PC then you can easily recover them by any hard drive recovery tool.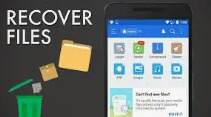 Here are top best android data recovery tools that will help you to recover deleted files on android:
Dumpster: The dumpster is just like the recycle bin on your desktop computer. It is one of the best tools for recovering accidentally deleted files from your smart android. It can recover all deleted files from your android. It is also very easy to use because of its user-friendly interface.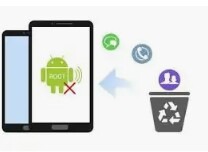 ES file explorer: another method to restore deleted files is one of the best android file managers. This file manager is full of features and one of them is recycle bin. It will also recommend you to use this application as the file manager.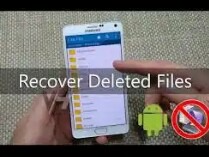 Recover files from android SD card using PC: sometimes you accidentally format your SD card on your android or sometimes your SD card gets corrupted. It can recover photos and videos from SD cards on android devices, as well as contacts and messages on SIM cards.
With this you can easily recover deleted files from your android Smartphone.
Kindly follow and like to get some secrets of technology.
Please kindly share as it will be highly appreciated.