Viral News Boy :– Originally from Central America, the avocado has gained a lot of prominence in recent years. It is one of the most used and valued ingredients in gastronomy, and not in vain, since it is a fruit with great nutritional properties: high quality proteins, Omega 3 and other essential fatty acids and vitamins such as E.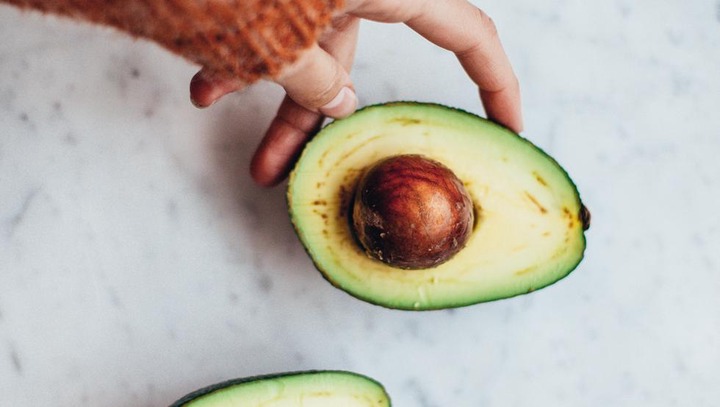 Nutritional value (per 100 g)
Calories: 140 kcal
Fats: 12 g
Cholesterol: 0 mg
Sodium: 2 mg
Potassium: 400 mg
Carbohydrates: 6 g
Proteins: 2 g
Fiber: 1.8 g
Water: 78.8 g
In addition, it is an ingredient with a large contribution of folic acid, ideal for improving cardiovascular health, as well as regulating blood cholesterol levels and triglycerides; it is rich in fiber and is one of the foods that has a greater amount of potassium, optimal to reduce blood pressure and to repair muscles and tissues.
And we must not forget its cosmetic benefits, since it is also an ideal ingredient to improve the health of the skin and hair. But do you know how to choose a good avocado to get the most out of it? We give you some tips for you to choose the best:
How to choose the best avocado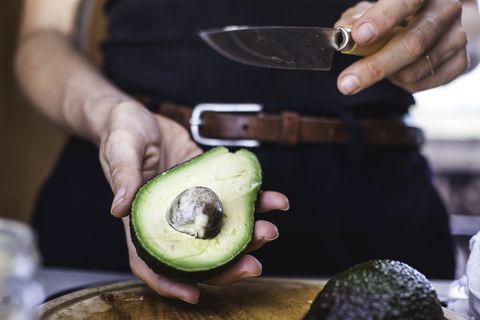 1. Consider the season
Before buying or consuming any fruit or vegetables it is very important to take into account the annual calendar of these, that is, to know which one to buy and at what time to acquire the products of better quality and proximity. The seasonal ones are at their optimum time, they cost less and with it you contribute to take care of the planet.
2. Look at the provenance
In supermarkets, large supermarkets or specialized greengrocer's, you can find avocados of proximity.
3. Check the variety
The best-selling variety in Spain is the Hass,one of the most consumed and recommended. It is a type of avocado that has an oval shape and has more food and less bone. The color is greenish, but as it matures it becomes more purple. For both the consumer and the farmer this is one of the best varieties of avocado because the tree is very resistant and offers an interesting amount of production.
4. Look at skin color
Those of the Hass variety have a green color when they need to mature and take a dark color, almost black, when they are at the optimal time. If you buy avocados of mature appearance and dark color, and when we open them we see that they are not at their point, it may be that that particular brand has been premadurada in chambers and does not get to have the buttery texture characteristic of this fruit.
5. Touch the avocado
Without squeezing so as not to damage it, it applies a slight pressure to know the degree of maturity. If you give in slightly you are at your point, if you are hard you will be a few days away from consuming it and, if you give up a lot, it will mean that you are past.
6. Remove the "button"
If you remove the "button", located in the place where the fruit was attached to the tree, you will also be able to know the degree of maturity. If you have a hard time removing it or it looks whitish or very light green, it still needs to mature. On the contrary, if you remove it easily or inside you see an intense green color, it is at its point.