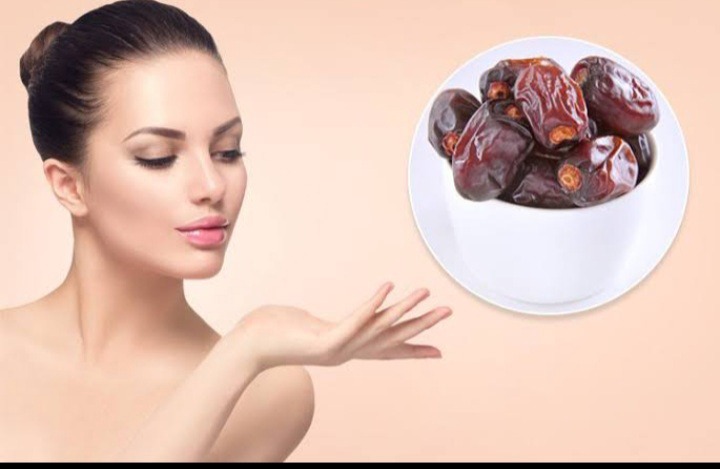 Viral News Boy :- You thought you knew all the natural products for hair,skin and wellness? You thought you knew all about dates right? Well, let me reveal some of the magical benefits of dates to you.
Firstly what is a date?
We(especially Nigerians) are familiar with Hausa guys(popularly called Aboki) that move about with it. Most times, treasures are hidden in the dust. This date is a treasure that passes us on a daily which some are ignorant about. Just like some of us, I've never really bought date, I didn't really like it till I licked it on a hungry stomach one day and you know, whatever one eats on a hungry stomach is usually sweet.I decided to browse about it and seeing the benefits alone, made this even yummier and sweeter to me.
Okay back to the initial question, what is a date?
Before I give the standard description and definition of a date, I'd like to define date in my way as Nigerian Native Caramel,lol.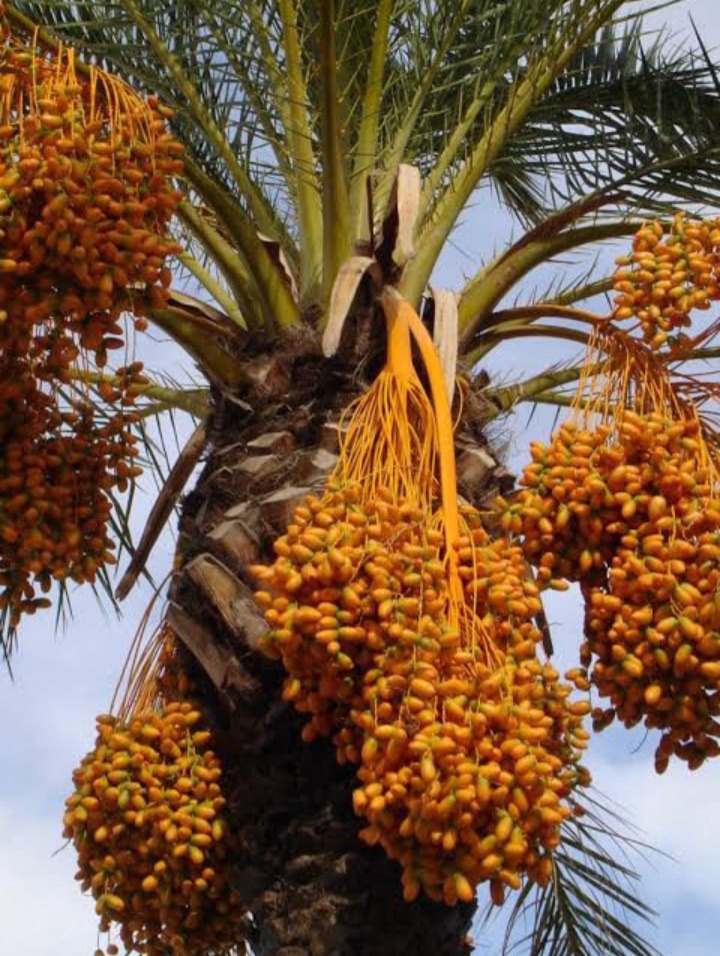 The date fruit is an oblong, one seeded berry with a fleshy and sweet pericarp. They are grown on date palm trees just like coconut, you'd see hundreds of dates on a palm tree. All parts of the date palm yield products of economic value. The leaves can be used to make furniture, while the leaflets for basketry, for syrup, vunegar, alcohol, e.t.c.Its leaf bases are used for fuel, among many others.
I wanted to put on more weight, and I decided to go online and search for fruits with healthy calories, I found banana, but also a more affordable one -DATES. Eating 7 or more dates a day , will help add weight, while eating less will keep you fit. It is an amazing fruit.
Let's head on straight to the benefits:
1. It is rich in vitamins, B1, B2, B5, A1and C.
2. It improves bone health.
3. It keeps your skin smooth, elastic and glowing as it has anto ageing benefits.
4. Daily intake helps stop foot odour
5. It cures anaemia
6. It helps boost brain power
7. It helps prevent tooth decay
8. It boosts hair volume
9. It is really affordable.
10. It has long shelf life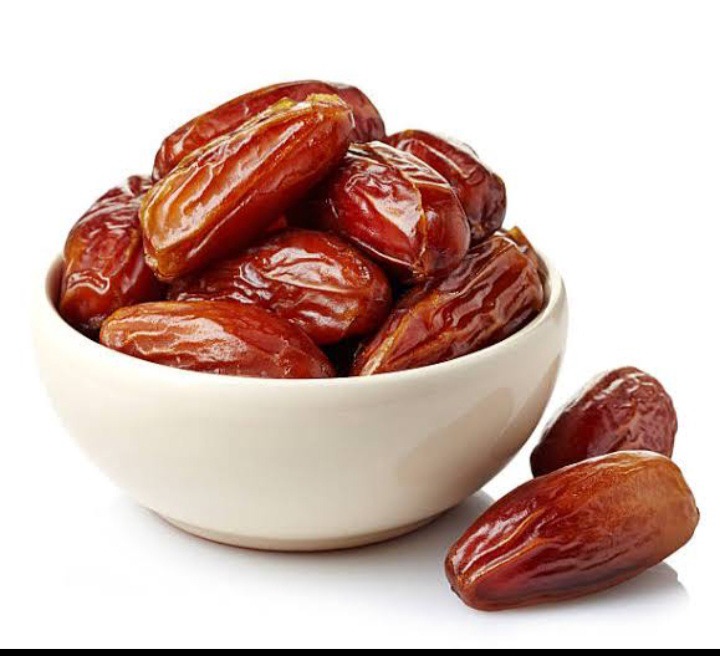 For beauty routine, the following are the benefits of date:
1. Daily intake of dry dates can keep the skin supple, relieve sunburn, improve skin complexion and cleanse the skin.
2.Vitamin A in dates can help treat blackheads.
3. Fresh dates added in half a cup of warm milk and left to soak, then later smashed when soft with semolina added, when applied as scrubon face and left for 3 to 4 minutes before being washed off, can help to exfoliate skin.
4. Dates contain rich vitamin B sources which can help prevent acne. Using mashed dates mixed with honey can drastically remove the visibility of acne, promoting a healthy glowing skin.
5. Daily intake of dates can treat dry lips and soaking over night in goat milk before drinking, gives effective results.
6. It helps remove stretch marks and wrinkles.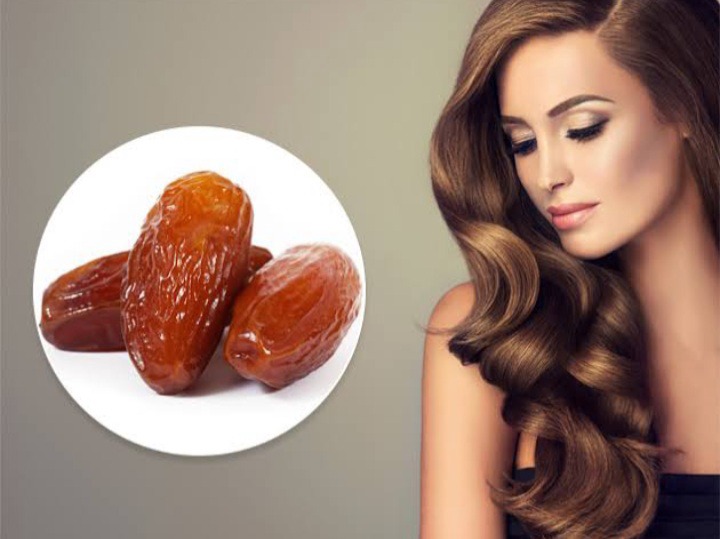 The health benefits of dates are innumerable. It is so sweet and can be taken as snack. Go out and buy one now