Viral News Boy :- A camera telephone is a mobile telephone that can capture photos. Most camera phones record video as well. The first camera phone was sold in 2000 in Japan, a J-Phone model, although some argue that the SCH-V200 and the Kyocera VP-210 Visual Phone are the first camera phones, both of which had been introduced months earlier in South Korea or Japan. Taking photos is the most frequently used feature of smartphones, and many believe that camera use ends in a mobile device, not knowing that there are lots of amazing things a camera can do. Below is a list of 10 useful things you can do with your camera except for snapping photos;
1. SCANNER BARCODE.
The camera on your device can be used to scan bar-codes to write information because everything in it is not always visible to naked eyes, but can only be recognized by any camera-controlled application based on bar-coding. You must be able to scan your bar code to access and use your Whatsapp chat on your PC by using the Whatsap website on your PC.
Whenever you have multiple lines of trademark, use the bar code scanner application to scan the lines.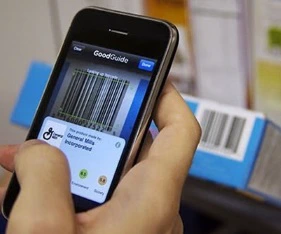 2. DETECTING HIDDEN CAMERAS
Hope you know that many hotel rooms have hidden CCTV spy cameras? You can just use your phone camera to see where the camera is mounted especially in dark rooms. Take a shot only in a dark room, if the picture shows signs of light rays, then the room has a camera. This applies not only to hotel rooms, but also to any other dark place with monitoring camera.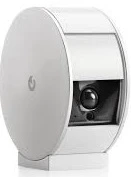 With the camera on your phone, you can translate the language into a text and a symbol that you seem odd. And you can achieve this with your phone's camera, which is designed for all Android and iOS devices with the Google Translator app. This is how the translation works;
3. LANGUAGE TRANSLATOR
Once you have installed your Google translator on your device and you find any language written in the form of a text or symbol, on the wall, signs, paper or book. Just start the Google App Translator and click on the app's camera icon. Now, while placing your camera where you want to scan and translate the text, you should start scanning. The Google app then uses the OCR to automatically interpret what you want to translate during text translation. While it isn't perfect, try it, it's going to surprise you. This can be much easier than the Google translator, which requires your text to be entered before it can be interpreted.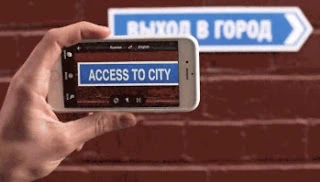 4. LOOK TO THE STARS
.While few of us can ever boast of being blessed with the same capabilities as Brian Cox or Sir Patrick Moore, thanks to apps such as Star Chart and Google SkyMap, we can still enjoy everything the stars have to offer in the comfort of their home (or in the garden)
With AR, you can point your telephone in the evenings and get a fascinating overview of all those small lights. SkyMap gives you star names and tells you where to point your phone to some planets. In no time will you feel like a Greek god.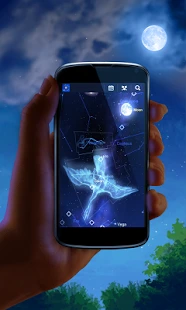 5. SOLVING MATHEMATICS PROBLEMS
If you have problems understanding or resolving mathematical problems, you can make use of the telephone camera to perform the miracles using an app called "Photomath." The app is suitable for students to use to solve related mathematical problems. You can go for it as well.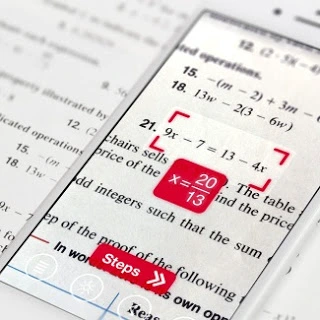 6. PLAY AUGMENTED REALITY GAMES
There has been increased telephone reality for some time now, and tools like AR translation applications are great, but nobody seems to ever show you how to use the technology for fun. However, you should not stop using the ability of your phone to play Augmented Reality games – no matter where you are.
There are a lot of them, like SpecTrek – the game you are looking for virtual ghosts using a map and shoot them down when you find them. Or there are Zombies, Run! where you must go from A to B on a map and avoid the nasty flesh eaters that are on the way. Enjoy the game as the camera of your phone delivers the service.
7. USE IN VISUAL SEARCH
.You can search Google with images or images with your mobile phone camera, instead of typing text. This can be instructive and fun to catch. You can use multiple search apps to snap a picture using your phone's camera, and then use the image in Google Search instead of text. For example, you could probably snap a device, a handset or a laptop and look it up on Google. The result of the search engine would be the information/details of the snapped product available. In addition, you take a picture of a tourist attraction and search it, the result will show the tourist center, location and much more related information.
8. SERVE AS MIRROR
This is common, especially among women, with the use of telephone camera. You constantly see them check their faces and make-up using their phone camera.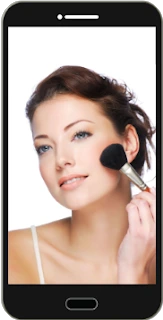 9. CHECK ELECTRONIC REMOTE CONTROL
Another important use of your Camera phone is to check whether a remote control works. Just let your TV, DVD or decoder remotely control your camera, then press any button on the remote controller and you're going to see the dumb red light blinking while pressing the keys. This is possible because the camera lens detects infrarot beams that are used by remote controllers. Use your camera to run a simple test before finding that your remote battery is dead or that the remote is defective.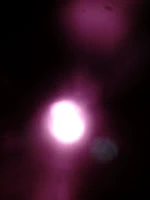 10. SERVE AS A SECURITY COMPONENT
Have you got an old camera phone you're no longer using? Have you got more than one camera device? In reality, you can use your phone camera just like CCTV for surveillance and security purposes.