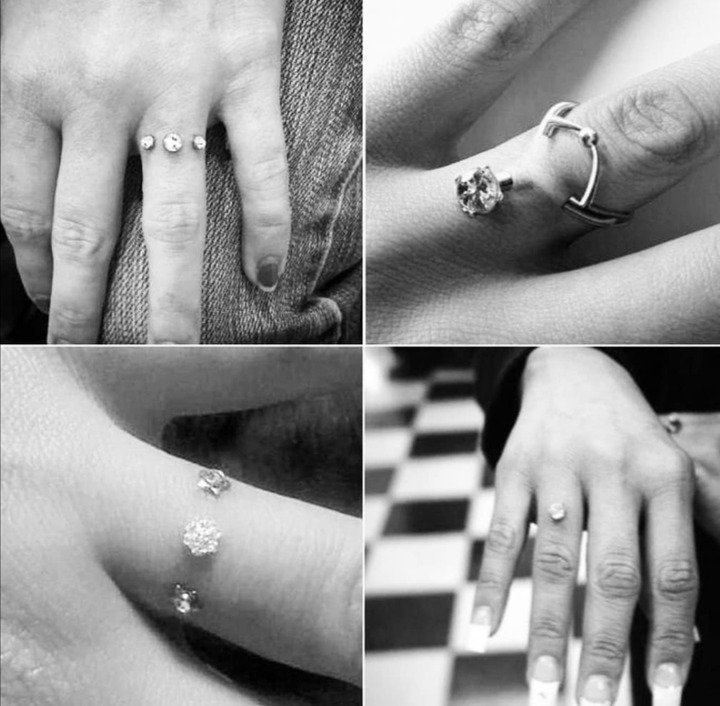 Viral News Boy :- Have you ever dreamed of getting married but felt paralysed by fear at the thought of your partner taking off the ring to cheat on you?
The long-standing tradition of getting married with a ring faces a new challenger. Finger piercings are now a thing. It seems some people are choosing to declare their marriage status and love for each other with a ring piercing than an actual ring.
This is called Dermal piercing, also known as dermal anchors, it is typically a piercing that lies on a flat surface and is held in place with an anchor that is implanted under the skin. Even if they remove the diamond, the scare leaves a more permanent mark.
These finger piercings are like tattoo rings (another trending practice where people get finger tattoos instead of rings). This lasts forever, and yes it is a incredibly painful permanent commitment.
See below pictures of Dermal finger piercings, let us know if this is something you would try….