Viral News Boy :- Whatsapp has one of the most Popular Application to Chat With Friends and Family.
Whatsapp Today Gives lot of Nice features to it's Users.
Some of it Are:
1. Voice Call
2. Video Call
3. Group Video Call
4. Voice Notes
5. Broadcast Message E.t.c.
But Nowadays people Over-Use Data Mostly on WhatsApp Alone not to talk on other social media Apps.
So, In this Article I will be showing you How you can reduce Your Data Usage on WhatsApp.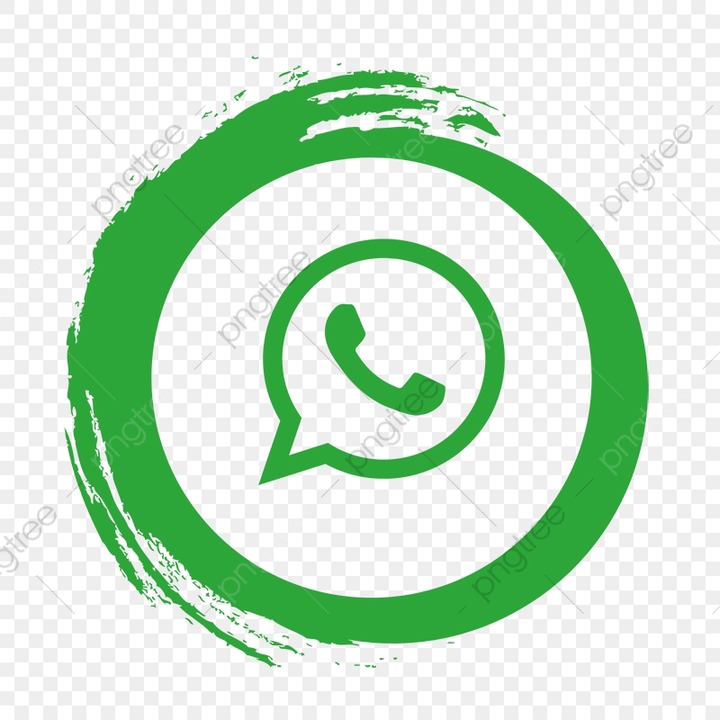 Some will Agree with me that since the Beginning of this Lockdown the rate at which They do subscription is times two than they do it before. Why??
Many are already into Selling of Stuffs and Advertise through their WhatsApp status and Also Groups.
This sets of People consumes one's Data Alot.
FOLLOW THE PROCEDURES BELOW: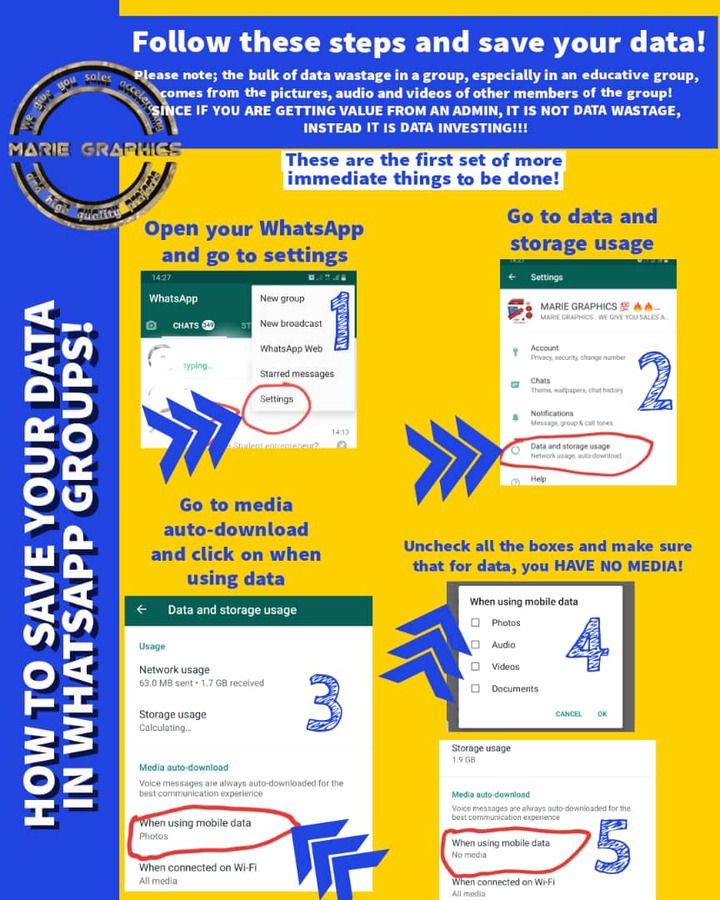 1. Launch You WhatsApp And Go to Settings
2. Proceed to Data and Storage Usage.
3. Focus on When Using Data, those are the things that will download when using Mobile Data.
4. Uncheck All the Boxes and make sure you have no Media for Data usage.
5. And make sure it shows no Media that all for the first step.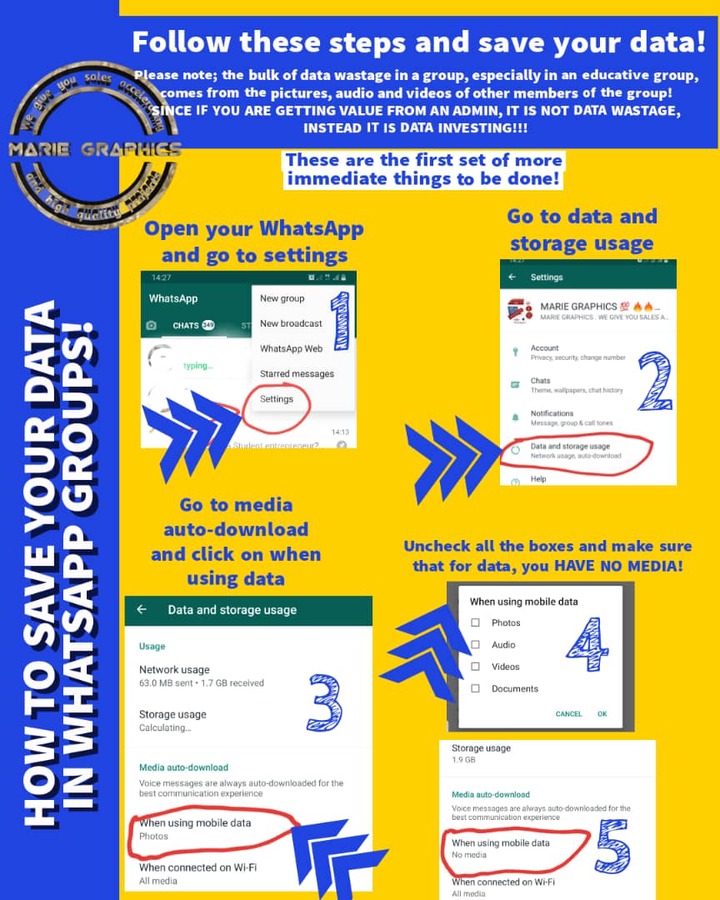 SECOND PROCEDURES:
1. Go to Group Setting of all the groups you're into, especially the group that send much of photos and Videos, and Turn off Notifications
2. Click on Media Visibility
3. Click on No so as to free your Storage from unwanted Medias from the Group chats.
4. You will be asked if you want newly download to show in Gallery, Click No.
Following this Procedures, Then You've learnt how to Manage your usage on WhatsApp.
And Lastly Mist users has turn their status to TV, All this too consumes Alot, Because you will surely wants to view the status.
Go for The Beneficiary Ones and other status that sucks , Try to Mute them.
Remember Covid-19 is Real
STAY HOME,STAY SAFE
KINDLY LIKE
COMMENT
AND SHARE FOR OTHERS TO LEARN TOO.