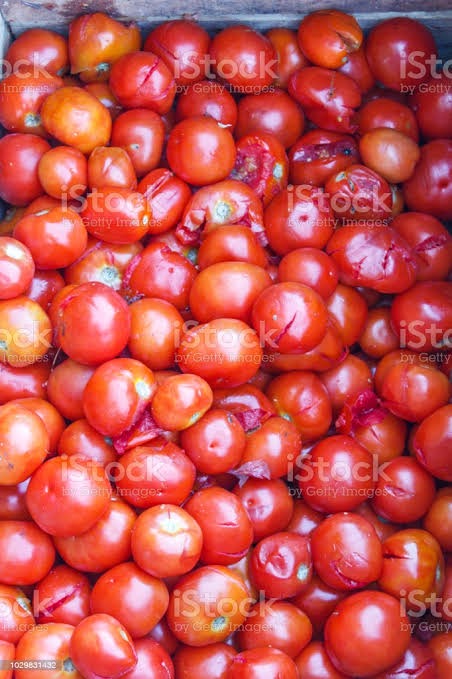 Viral News Boy :- Would you rather save up some money while you watch your health fade in crumbles or spend it to have your health flourish. Broken plus rotten tomatoes popularly known in the southeast as 'Awarawa' are often embraced by the majority, reason being that they are cheaper, thus much more quantity can be gotten with a relatively smaller amount of cash. In as much as this approach would save money, read on to see what it can do to your body.
In 2018, the National Agency For Food And Drug Administration Control (NAFDAC) warned on the implications of using such tomatoes in preparation of our foods. The Deputy Director Mrs Christiana Essenwa then warned that once tomatoes become rotten, they produce microorganisms particularly fungi and that these fungi in rotten tomatoes would give rise to mycotoxins. These mycotoxins are always harmful to humans when consumed by any means, be it inhalation or ingestion. The effects of these toxins was proved to give rise to damage of several delicate organs like the liver, kidneys and even the colon. One may say, 'but I've been eating it all my life and I'm still healthy'. It could be possible your body immune system is successfully defeating them or the damage they would incur in your body are yet not visible because it is usually a gradual process.
Therefore, it is better and healthy to spend that money on fresh tomatoes and know that you have eaten a real healthy food than on something you do not know it's particular impact in your health. Most importantly, always form the habit of eating healthy fruits as they help make your immune system strong and capable of combating invasion by microorganisms.
If you like this article and would love to get more of it, all you need do is follow this page. Do not forget to like and share, also drop your comments in the comments section.