Viral News Boy :- Friendship is affection and trust between two or more people, meeting the right friends on earth is a blessing but having fake friends around you always ends in sorrows and disappointments.
In the world today men can never be equal,this has brought about many disagreements, hatred among people living together in several locations around the world.
CHECK FOR THIS 7 NEGATIVE ATTITUDES AMONG YOUR FRIENDS.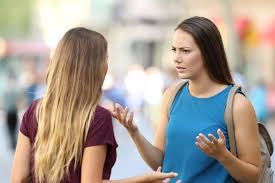 7. ALWAYS WANT TO RECEIVE FROM YOU
They rarely give to you even if they have, but are always willing to receive from you and becomes angry if you don't give to them.
6. CONSIDERS YOU AS THEIR LAST OPTION
In everything they do, they never want you to be part of them, you can only be called when they is no other alternative.
5. BECOME TO CURIOUS ABOUT YOUR PERSONAL LIFE
They want to know everything about your life, from your secrets to the least information about you, they make you subject of diccussion with others, saying negative things always.
4. UNHAPPY WHEN SOMETHING GOOD HAPPENS TO YOU
If you observe critically you will notice they only pretend to be happy for your success,they always want to be better than you especially when you are doing well in life.
3. REMEMBER YOU ONLY WHEN YOU CAN ASSIST THEM
They never remember you when things are going on well with them, they only call when they are in need.
2. RARELY ASSIST YOU WITH ANY ACTIVITY
They are too busy to assist you with any of your task, but you will always be the first to assist them.
1. ALWAYS WANT WHAT IS YOURS
They are never contented with what they have, your belongings becomes what need always even if they have more expensive belongings than you.
KINDLY LIKE, SHARE AND COMMENT