Viral News Boy :- It's not just about being tall, dark and handsome. There are certain 'manly' qualities about guys that can make any woman go weak in her knees. And while you may think it's all about the looks, guess what? There's more.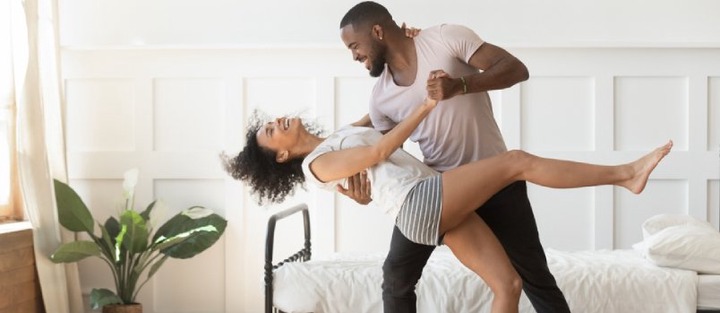 Any good relationship is built on some basic, down-to-earth qualities. While superficial qualities like good looks and sexual chemistry are some of the early indicators of compatibility, there are a few more significant, must-have characteristics women look for in the man they hope to spend the rest of their lives with—characteristics that aren't as likely to lessen with time.
While no two women are the same, I've rounded up seven of the essential qualities that experts say all women want in a man. Read on if you need a few pointers.
1- Independence.
This plays into the idea of drive and purpose. Women love a man who is totally his own, and doesn't have to depend on other people. If you can't survive as a one-some, you shouldn't be in a relationship. Period.
2- Stability.
This is a big one, because it has three parts. Stability means emotionally stable, then economically stable, and also relationally stable. If you're not familiar with the third part, it means you can count on him to be predictable, reliable, and that he's essentially someone you could rely on if you owned a home together or had a child with him.
3- Honesty and Moral Strength. 
A man does what is right and calls out others who do not. He deals with others in integrity. Temptation presents itself to every man, but the decisions and actions he takes in light of it significantly determines his manhood. He can be trusted to do what is right when no one is watching. He keeps his word and is dependable to others.
4- Confidence.
When a man believes in himself, knows who he is, and knows what he wants, it's very appealing to a woman, and is usually something she can tell simply from the attitude he exudes.
5- Protectiveness.
This one is non-negotiable. Women want to be with someone who they feel safe with at all times. They want to say 'With you I feel safe. I don't have to be defensive. I know that when I'm around you, I'm going to be okay.
6- Courage.
A man does not shrink from a necessary challenge, regardless of risk. He will face danger, difficulty and self-denial when called upon for the sake of others.
7- Drive and purpose.
It really is a sad truth when a man's sole priority and focus is his girlfriend or the girl he is chasing. The relationship is doomed because there is nothing inspiring about a man who has nothing else going on in his life. On the reverse, there is nothing sexier than a man who has real goals and a life outside of the relationship.
8- Maturity.
Odds are that if the above traits apply to you, you've probably already got the maturity part down. It's important to show a woman that not only are you emotionally mature and able to keep an open line of communication, but also that you're mentally mature and capable of behaving like a grown-up when it's time to do so.