Viral News Boy :- The period of pregnancy can be a period of mixed reactions for women. She will be happy at the same time be hoping for safe delivery which can cause fear. Her body will gradually take a new shape in which her stomach size will increase. This will affect her sleeping position and that can make her not to be comfortable with one/two particular sleeping positions.
Some pregnant women feel dizzy, vomit, or throw spit in the early days of their pregnancy. Also, a pregnant woman should be careful with the type of work she will be doing so as not to cause harm to the fetus in her womb.
It will therefore be good if the husband will be there to help his wife so that she can obey all the advice the medical doctors will give to her. If the husband is not around to help, she may not be able to keep to her doctor's instructions because she will be forced to do some work herself if there is no one to help her do it.
As a good and loving husband, below are some ways you can be of help to your pregnant wife.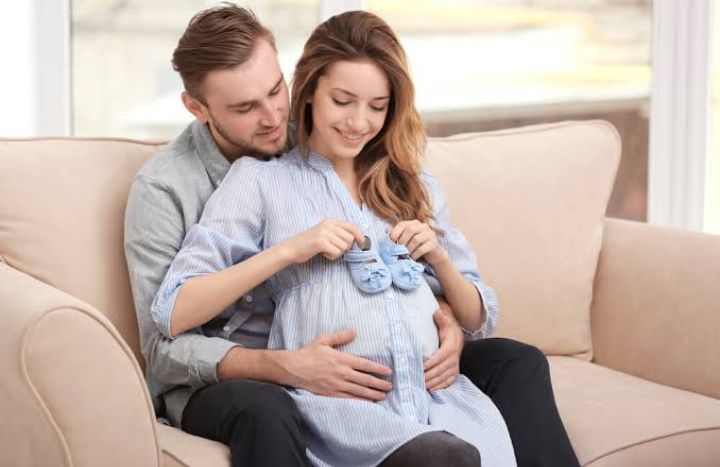 1. Pray for her. Praying for your pregnant wife will go a long way to keep her and her baby and also make your wife believe that there is nothing God can not do. Encourage her with scriptures if the two of you are Christians.
You can use the Bible book of Isaiah to encourage her and let her know that she will not pass through long labor before putting to bed. In Isaiah 66:7-8 the Bible says "Before she travailed, she brought forth; before her pain came, she was delivered of a man child. Who hath heard such a thing? who hath seen such things? Shall the earth be made to bring forth in one day? or shall a nation be born at once? for as soon as Zion travailed, she brought forth her children."
With these Bible passages and more from the scriptures, your wife will have less fear for the day of her delivery.
2. Prevent her from fearful friend/information. The second thing a man should do to help his pregnant wife is to be ready to save her from friends who may want to feed her with negative news about women who had complications during childbirth or those who lost their lives or their babies. Such friends should not be allowed to be close to your wife.
If after a friend visits your wife, her fear of childbirth increases, you should know that such a friend of hers doesn't deserve to be visiting your wife. So call her and ask her to stop coming. You should be reading and getting more positive information for your wife. For instance, if you visit the hospital and a lady gave birth within minutes. You should tell your wife that she will be as fast as the lady's own.
3. Help her get up and to sit if it is necessary.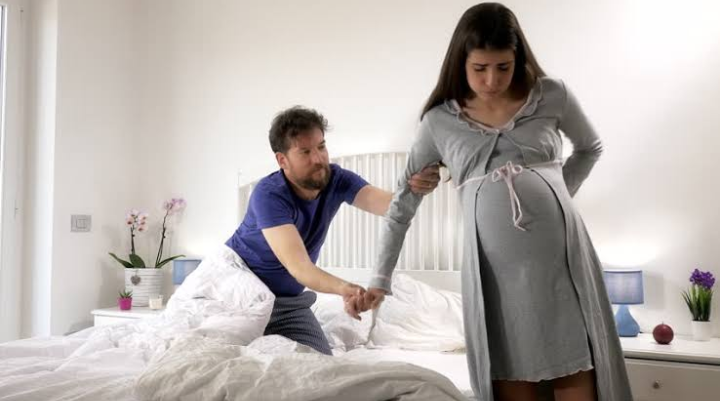 There may be times your wife will want to get up and she will not be able if the seat is too down for her. Don't insult her by saying she is doing like she was the first person to get pregnant. Help her get up and to sit. That's why you married her, to care for her.
4. Visit the doctor with your pregnant wife. Another thing you can do to encourage her is to visit the doctor with her. Make her see how determined you are to be with her all through her period of pregnancy. Hold her hands while walking with her. Visiting the doctor with her will make you have first-hand information from her before she meets with her friend who may want to suggest another thing to her. You will make sure that your wife only sticks to the medical advice and not in superstitious beliefs without proof.
5. Help her in cooking/washing. Your pregnant wife may not do some kind of job in her first trimester for the safety of her forming baby. You may have to enter the kitchen and make some meals for both of you. Also, she may lose her appetite if she cooks. So, prepare the food so that she can eat.
6. Massage her foot and back.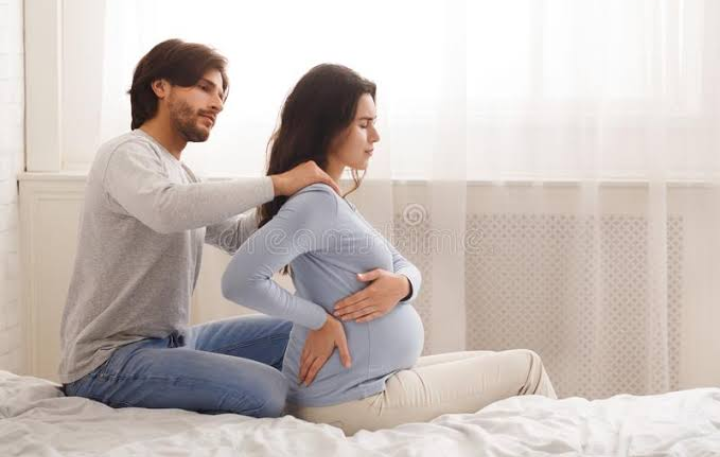 View pictures in App save up to 80% data.There will come a time when your wife may discomfort you by asking you for some help like massaging her feet, her upper arms, shoulders, etc. Be ready to do these for her with joy. Don't give her the notion that she is troubling you. Helping her with these can know that she is not alone.
7. Don't force her into making love with you. Due to the changes your wife is experiencing in her body system. Her interest in love-making may be affected. You should try to understand her and bear with her for the period of time. It will not last forever. Don't force her, remember she is carrying your baby. Rather, let the joy that you will soon have a child keep you going.
8. Assure her all things will go well. You must make it a point of duty to always tell her that everything will be fine. It is your responsibility to always watch her mood and be prepared to give her advice that will elevate her spirit and make her happy as always as possible.
If you do these things for her, she will be less bothered, she will have rest of mind, and she will have a safe delivery.