Viral News Boy :- One thing I have come to notice about relationships is that, women has always been the ones that is afraid of losing their partners. This is why most men always feel like they are doing their woman a great favour by dating her or by getting married to her.
Women has always been the ones fighting and striving so hard to keep their relationship or marriage. And in my own opinion, I do not think this is right. But then after thorough research, and questionings, I have come to understand that most women are the cause of their own predicament. There are some things that you do which make these men to feel like they are doing you a favour by dating you or by marrying you.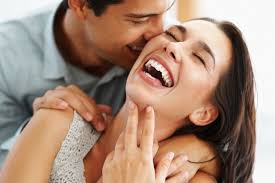 However, I'm not here to talk about that today. This article is to guide you on what you can do to make that your man to be afraid of losing you.
1. Know Your Worth
The first thing you can do in your relationship that will make your man to be afraid of losing you is to know your worth. Let him know that he's incomplete without you and not the other way round. You need to have confidence in yourself, know that you matter a lot in that relationship. You have to first believe in yourself before anybody else can believe in you. You just be ale to count on yourself before someone else can count on you. When you know your worth, that is when you will realize that any man that has you, is a very lucky man. A man will treat you the same you treat yourself, so know your worth and don't decide to settle for less.
2. Bring something to the table
This is another important thing you can do for a man to be afraid of losing you. Most especially in the world today, men is not interested in a woman that's always demanding and never contributes to anything. Yes, a man can be with you because he loves you, but you won't be able to keep him by just loving him in return. You have to be able to add value to yourself, your partner, your spouse and the relationship itself. And you must understand that bringing something to the table is not only about financial needs. It could be giving helpful and needed advice to help him in his career, it could be having a good sense of humor that can make him smile whenever he's done. It could be anything else, just make sure you are capable of bringing something to the table and not always demanding.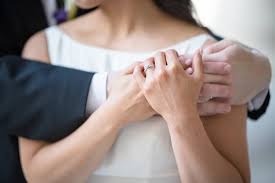 3. Get a life
Don't over rely on a man, or on your relationship. We are all human and can make mistakes at any time. So get a life, have something you can fall back on if anything happens on the long run. Do something for yourself and by yourself.
4. Be Yourself
This is another way of making a man to be afraid of losing you. Be real, be true to yourself. Be yourself, don't try to be what you're not simply because you want to satisfy a man, it's not worth it. He will love your for who you are if he is really yours. I am not saying you should not work on where you're lacking, but then you don't have to pretend to be someone else.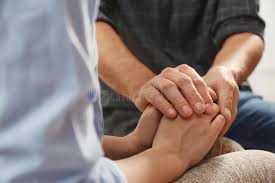 5. Be considerate
Don't be a selfish woman. The relationship should not only be about you, always put your man's feelings in consideration before taking any step or before demanding for anything.
6. Take good care of your body
Don't be a dirty woman, take care of your hygiene and your health as well. You must also know how to take care of the house, cleaning the house and also be a good cook.