Viral News Boy :- Every couple has their beautiful moments. Be it going out on dates, watching a movie, cooking together. One of such beautiful moments is the time spent in bed together. Every couple grows using the path of physical intimacy and affection. However, not every time these moments are special.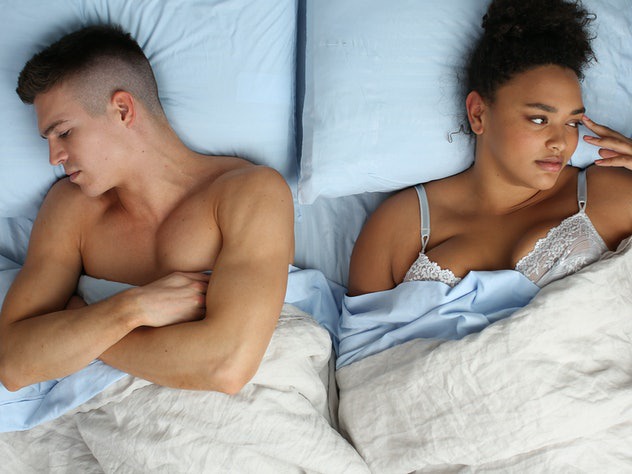 Sometimes, despite a deep bond, their certain things that a woman does that are a major turn off for a man. Such actions can ruin the physical intimacy and hamper the bond between the couple. Therefore, it is important to know what are the biggest turn-offs for men in bed. Let's find out.
1- Low self-esteem.
A female with low self-esteem can inhibit the fun out of any sexual activity. She'll be overly cautious about everything because she's not comfortable in her skin. How she feels about herself will have a significant impact on whether the moment will be enjoyable or not.
2- Poor personal hygiene.
It is important to take care of hygiene. It goes the same for both partners. When you get in the bed, smelling of sweat, it is an instant turn off for any man. So, be careful about your hygiene.
3- Being distracted.
Turnoffs for guys include failing to give your full attention to the sexual moment. This act can easily ruin the mood in the room. If your phone rings and you reach out to get it, it instantly communicates that the moment isn't all that important. Being distracted by any activity, in general, would seem offensive, and undoubtedly kills the morale of your partner.
4- Farthing.
"He immediately loses interest. It got so awkward." Some guys get turned off when they're caught off guard. If you feel the need to let yourself go, try different positions that won't put too much pressure on your stomach.
5- Playing hard to get.
Well, if you're not in the mood, it is completely okay to say 'no'. But playing hard to get when you want it too can be a big turn off. That being said, when you want it, just get into it. If you think you're engaging in a foreplay, then make it appear so.
6- Not letting him be a hero.
Although men love to be pleasured from time to time, they'll inevitably want to be the hero of the night. They want to be the guy that rescues the damsel and makes her feel safe. If you don't give your partner the privilege of being your hero in bed, these are put-offs that make bedroom life less attractive.