Viral News Boy :- Screenshot maybe a similar thing for every Android user but there's more to know about it. Before I proceed I will kindly plead for you to follow, like, share and comment
In every phone screenshot settings may vary but I can teach you how to do it with any phone let's get to business.
1. HOLD THE POWER BUTTON AND THE DOWN VOLUME BUTTON TOGETHER
This may be a normal way of screenshoting cause many users does it this way. Just hold the power button and the volume down button together and about 1.5 mil seconds the screenshot is made go to your gallery and view. This is applicable not for all Android phones but for Google designed ones like infinix, tecno, itel e.t.c
THE POWER BUTTON AND THE HOME BUTTON
Don't get your self confused about the first guideline and this. This one works for Android phones who have two companies registered under. BBK/Android phone this type of phone is made to be called BBK but they noticed population of people under Android they decides to get there product registered under Android. Examples Vivo and xiaomi but not all of there products cause there recent phones go with the first option
If you have that mini Android BBK phone named vivo S7 and vivo y11iw this is a great news just hold the power button and quickly press the home button and it's done
USING THE OPTION IN THE NOTIFICATION PANEL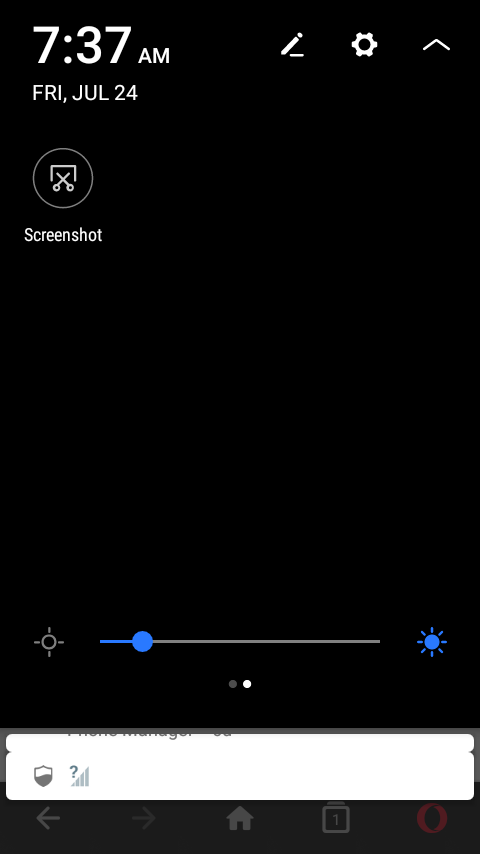 Here is another easy way but phones with lower Android versions below 7.0 may not see this feature
Drag down the notification panel where you turn on your data and control stuffs and look for the option to screenshot but first make sure you are in the exact place you want to screenshot and then tap on it.
Hope this will help kindly remember to like, share and follow